Later on in life, you may need to have help from an assistive device however, this doesn't mean you need to slow down and not enjoy spending time with family and friends, learning new hobbies or just enjoying time outside. There are many common assistive mobility devices such as a cane, walker or wheelchair that can help you with daily tasks and outings with friends.
These assistive mobility devices can help contribute to your well-being, giving you independence and allowing you to enjoy every aspect of life.
We have put together 5 signs below showing you when it might be time to consider an assistive mobility device.

Are you experiencing frequent falls?
Falls are the second leading cause of accidents amongst older adults according to WHO (The World Health Organization). Adults over the age of 65 have a more increased risk for serious injury and falling could take place outside or in the home. If you are experiencing frequent falls and have two or more falls within a three-to-six-month period, it could be time to consider a basic mobility aid such as a cane.
Become easily exhausted?
Are you becoming easily exhausted and feeling weak? This could be an indication that it's time for a mobility aid. When leaving the house for long periods of time and you are struggling with fatigue, a wheelchair or walker with a built-in seat can help. Having access to a seat instantly can put your mind at ease and allow you to enjoy your day out.
Suffer from chronic pain?
1 in 10 adults suffers from chronic pain, according to a study from the National Institutes of Health. Battling against pain is never easy, so it's important to consider improving your lifestyle while fighting pain. An assisted aid can help give you freedom while going out. Opt for a cane first and increase to a walker when needed.
Does the turbulent weather worry you?
Living in the UK and knowing that our weather is constantly changing you may feel like you don't want to enjoy the outdoors. You don't have to avoid going out and being alone, travel with someone, take a walker or wheelchair with you to prevent falls and use boot covers with studs on the bottom to improve traction.
Troubles with balance and dizziness?
Opting for a mobility device can help keep you stable and allow you to go about your day.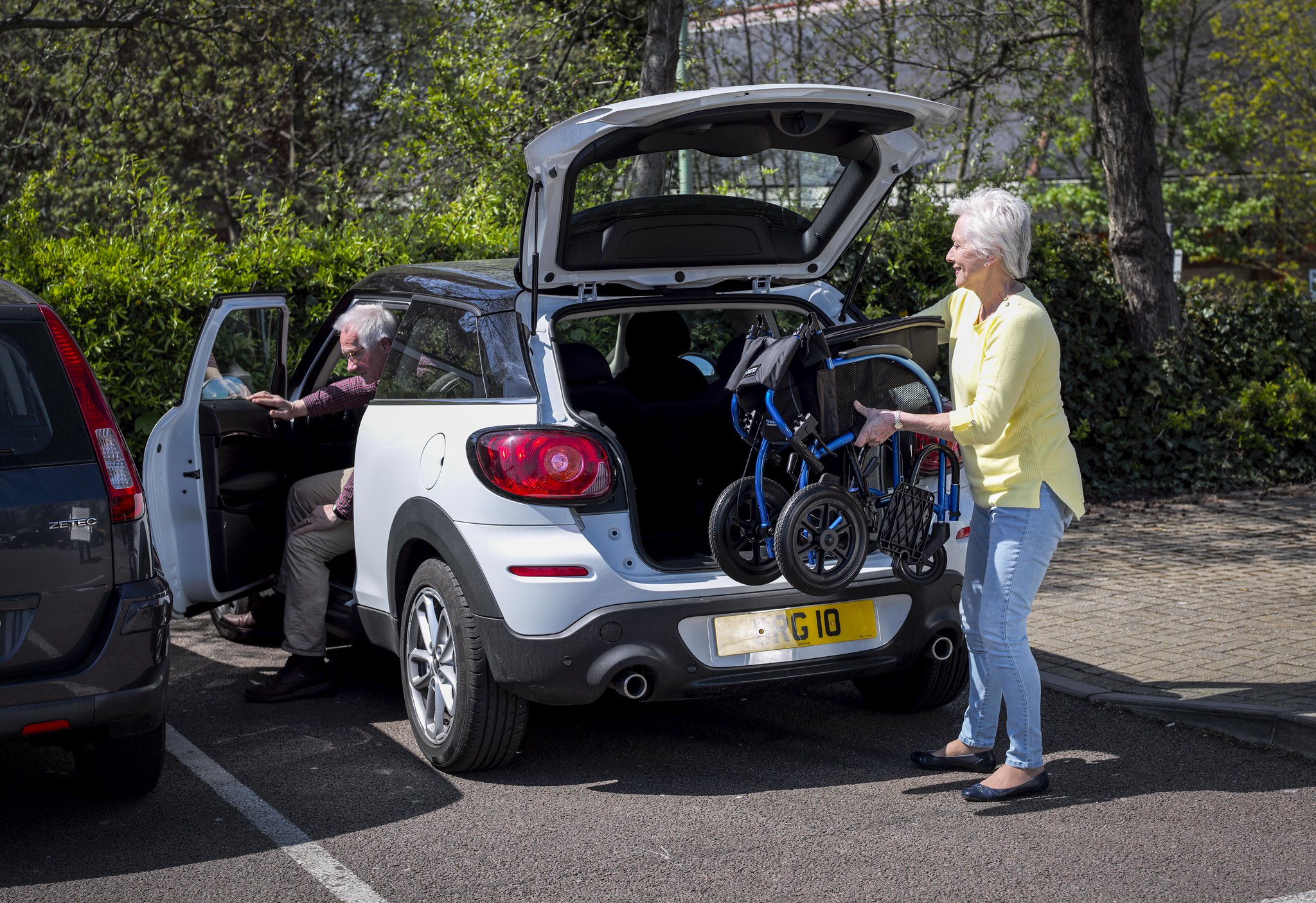 Direct Mobility products available for you





Let's gain our independence and freedom with an assisted mobility device!