Enjoy your holiday whether you are staying in the UK or travelling abroad, read our guide below to some of the options you might consider. Please note that our products cannot be taken abroad.
What Is A Mobility Scooter?
A mobility scooter is a motorised vehicle which provides an aid to mobility. Quite similar to a wheelchair but has the design and functionality of a scooter thanks to onboard batteries. They are often used for everyday tasks such as shopping or running errands when the end user cannot walk for long periods.
There are many types, some are off-road, whilst others can travel up to 8 miles per hour or be stored in a car boot for easy transportation.
The folding mobility scooters are perfect for when going on holiday. They're small and easily transportable and are excellent for use on pavements. They are for active travellers and for those who go further afield, as they often fit in the hold of the plane or can be taken on cruises.
The Mobility Scooters We Provide
This stylish and simple micro lightweight scooter is perfect for travelling with. It can be easily taken apart without the need for tools and fits into nearly any car boot. The batteries can be charged on or off the scooter and has a range of 8 miles per charge.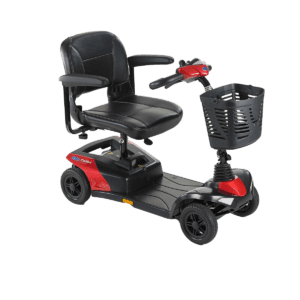 This large travel scooter has all-around suspension with convenient features like a wraparound delta tiller with a high-level charging port, LED kerb light and a storage basket. It's a very compact and easy transport design that has a range of up to 12 miles per charge.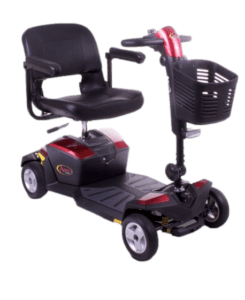 This compact and transportable scooter folds in a simple movement, without the need for tools. Per charge, the scooter can go up to 10 miles, enjoying the scenery of the destination you have gone to.

A compact and transportable scooter that folds in a simple movement. On a fully charged battery, the range can go up to 12.5 miles.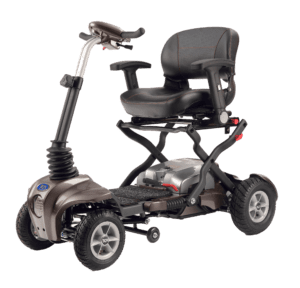 If you would like more info on our mobility scooter hire, contact us today. Our friendly team are waiting to answer any questions.
Continued Reading…