"Mobility Scooters & Wheelchair Hire in Hitchin"
Mobility Scooters & Wheelchair
Hire in Hitchin
We specialise in the short-term hire of wheelchairs, mobility scooters and disability equipment. We pride ourselves on providing quality equipment and service. All equipment is fully sanitised, delivered and installed, where required, by our own trained technicians.
Delivery to Hertfordshire and the home counties is usually within 24 hours. All towns we cover in Hertfordshire include:
Bishops Stortford, Broxbourne, Cheshunt, Cuffley, Harpenden, Hatfield, Hemel Hempstead, Hertford, Hitchin, Hoddesdon, Knebworth, Leighton Buzzard, Letchworth, Potters Bar, St Albans, Standon, Stevenage, Tewin, Ware, Watford, Welwyn Garden City and Wheathampstead.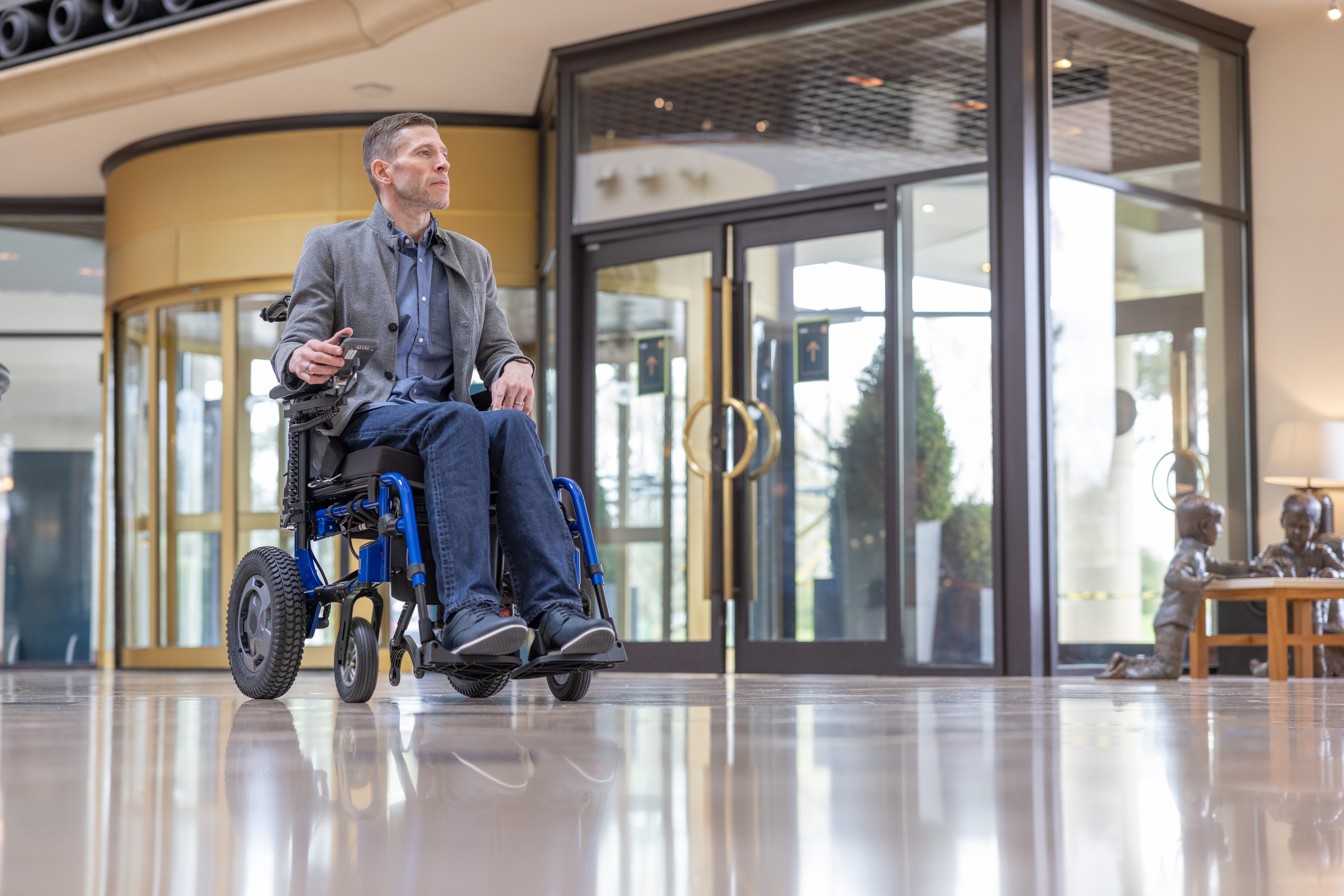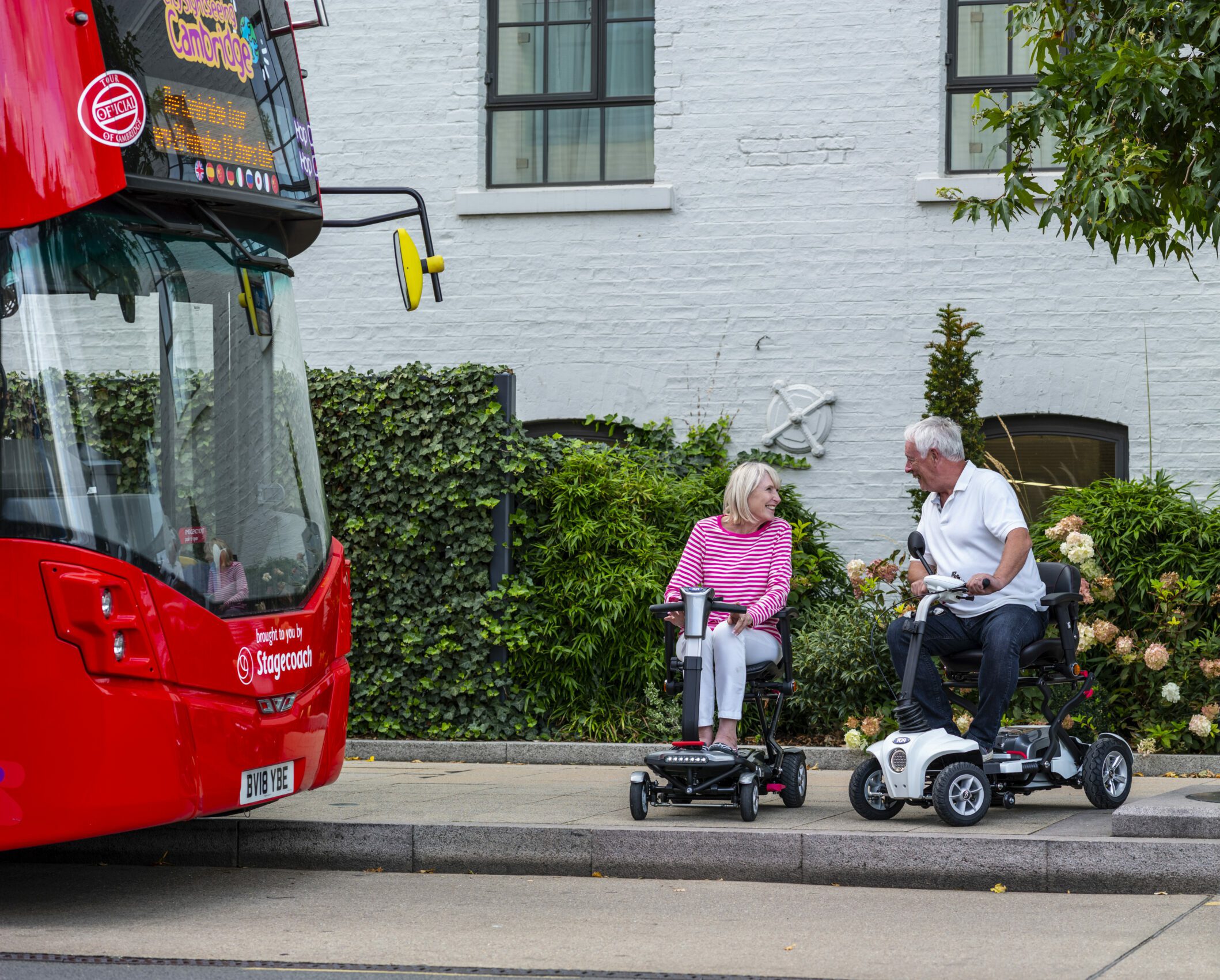 About Our Mobility Scooters & Wheelchairs
Our range of foldable lightweight wheelchairs and electric mobility scooters are not only comfortable but easy to use. We are sure that our mobility equipment will suit your requirements in Hitchin. We also have wheelchairs that collapse and can easily be taken on public transport and taxis. You will not struggle to commute in Hitchin with our specialist equipment. No assembly is required, our delivery drivers will demonstrate how to use the wheelchairs and mobility scooters in a helpful manner. You will be glad to know that our wheelchairs may also be taken on planes and on cruise ships.
Delivery times are super fast, we can deliver same-day and within 24 hours. You will not be stuck indoors and unable to get mobile outside. Our wheelchairs and mobility scooters can be delivered to any Hitchin location.
Short Term Hire in Hitchin
Whether you need an electric mobility scooter or a wheelchair for home or whilst you are away in Hitchin, we've got you covered!  We can provide short-term hire of a variety of products for your UK-based holidays. From wheelchairs and scooters to care beds and hoists, delivered and set up by our fully trained staff (distance restrictions apply).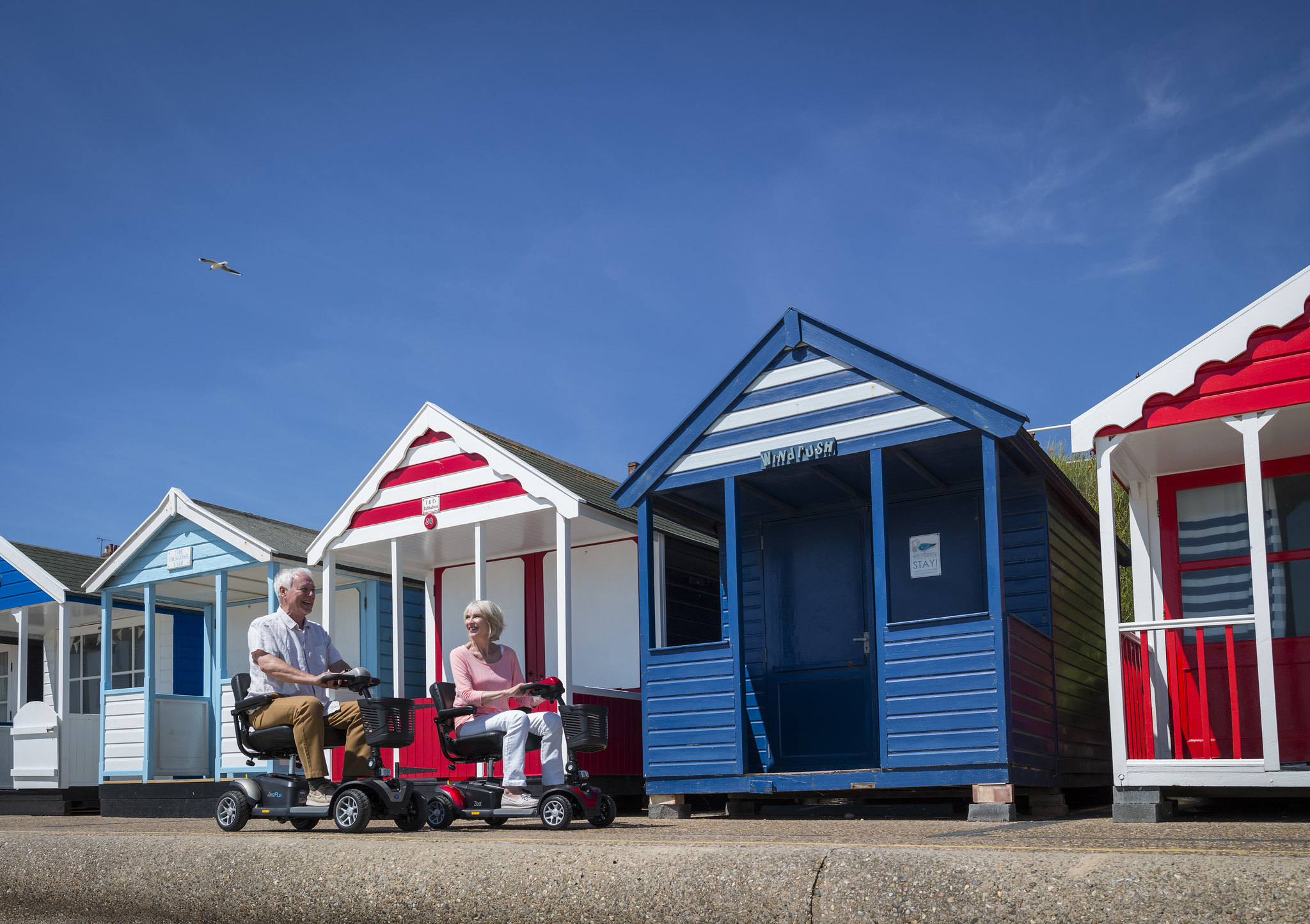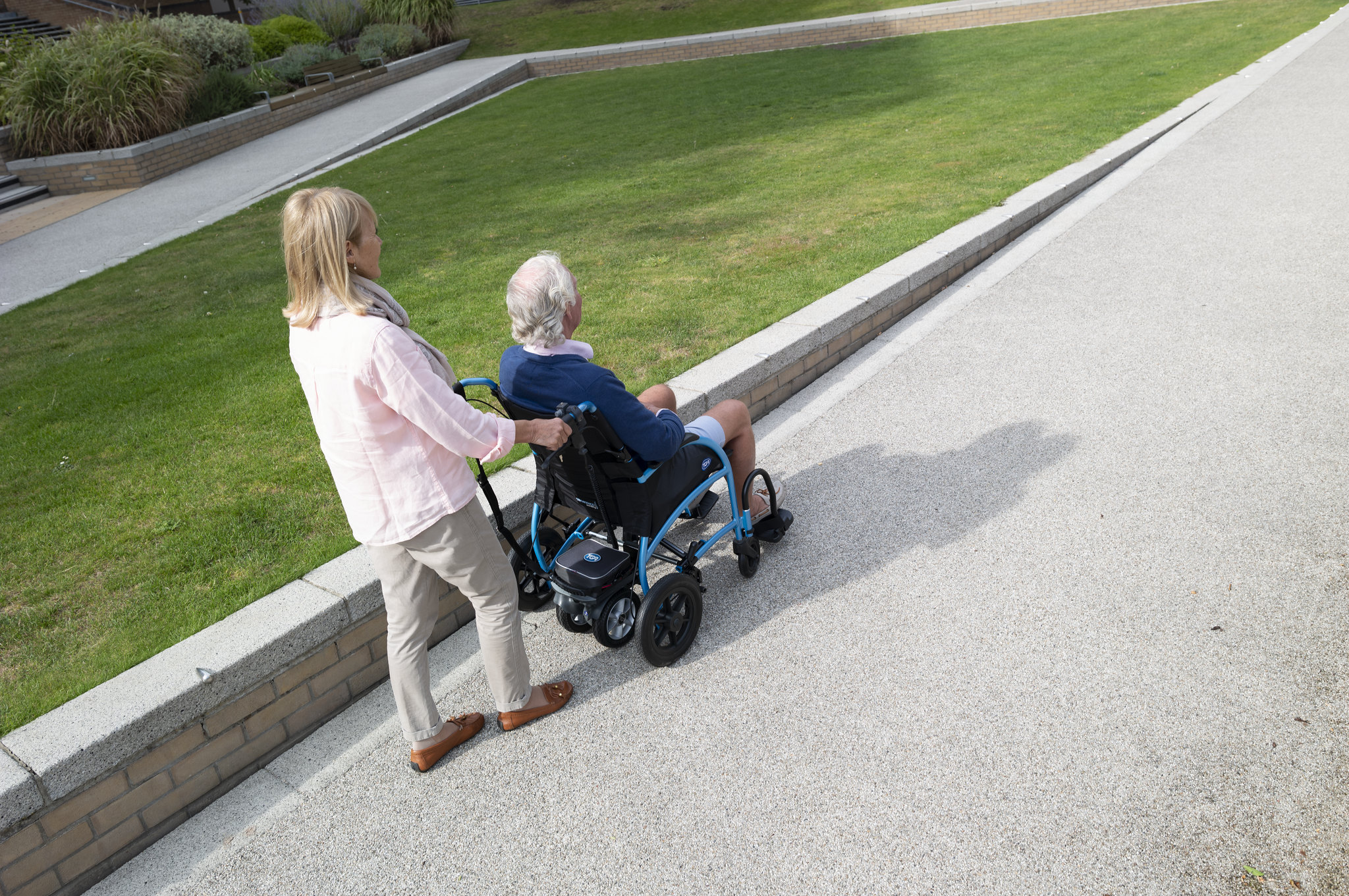 Long Term Hire in Hitchin
Some Hitchin clients prefer to have an item on long-term hire as opposed to purchasing an item. Long-term hire gives clients complete peace of mind. Our long-term hire clients pay an affordable monthly payment for a minimum period of 12 months and receive a brand-new mobility scooter or wheelchair. The monthly payment covers insurance, breakdown cover and any parts and labour which may be required. This ensures that there will never be any surprisingly big bills to pay. At the end of the agreed period, the client can return the item, upgrade to a new model, or request to purchase the item. Complete flexibility, and complete peace of mind.
Book an In-Store Demo Today
We offer a free-of-charge demonstration service for most products that are available to purchase (distance restrictions apply). Our technicians will be able to show you how the item works, and check its suitability.
Please call 020 8370 7888 or email office@directmobility.co.uk to discuss, or fill out the contact form.
Why Hire a Mobility Scooter or Wheelchair in Hitchin?
Holidays or Short Breaks
Lots of people use our short-term hire service to ensure that they have the equipment required when they decide to take short breaks or holidays. This can make the difference between being able to travel away from home and not. Sometimes it is to save luggage space in the car, for example when hiring a mobility scooter or wheelchair, and some items simply cannot be transported, such as mobility scooters and wheelchairs which do not fold. We regularly deliver a variety of items to hotels and apartments in Hitchin and surrounding areas, as well as holiday parks and private residences.
Temporary Use
Many people will hire equipment from us after an injury, such as a broken leg, or elective surgery such as a hip or knee replacement, when the equipment will only be required for a short time to aid the client's recovery. Many private hospitals and clinics do not issue the equipment required, and with increased cutbacks in the NHS, patients are required to source the equipment themselves. Most of the time it will be more cost-effective to hire the equipment, rather than purchase the items, once the client has recovered they are not left with equipment that they have no use for. We always make it clear within our price structure if an item will be cheaper to purchase rather than hire, however, some clients still prefer to hire the items.
Repair of Own Equipment
Some clients decide to hire a wheelchair or mobility scooter from us if theirs has been sent away for repair. Mobility equipment helps people to remain independent, and they do not want to lose their independence if their own equipment is faulty or breaks down. Short-term hires can provide them with a solution to ensure that they are not left without the equipment to meet their needs.
Trial Hire
Finding the right item to purchase can be a daunting experience, with so many manufacturers and models to choose from, how do clients know what item will suit them? With short-term hire clients are able to try the items such as electric mobility scooters or manual wheelchairs, within the environment that they will be used, to ensure that it will meet their needs, before committing to purchasing.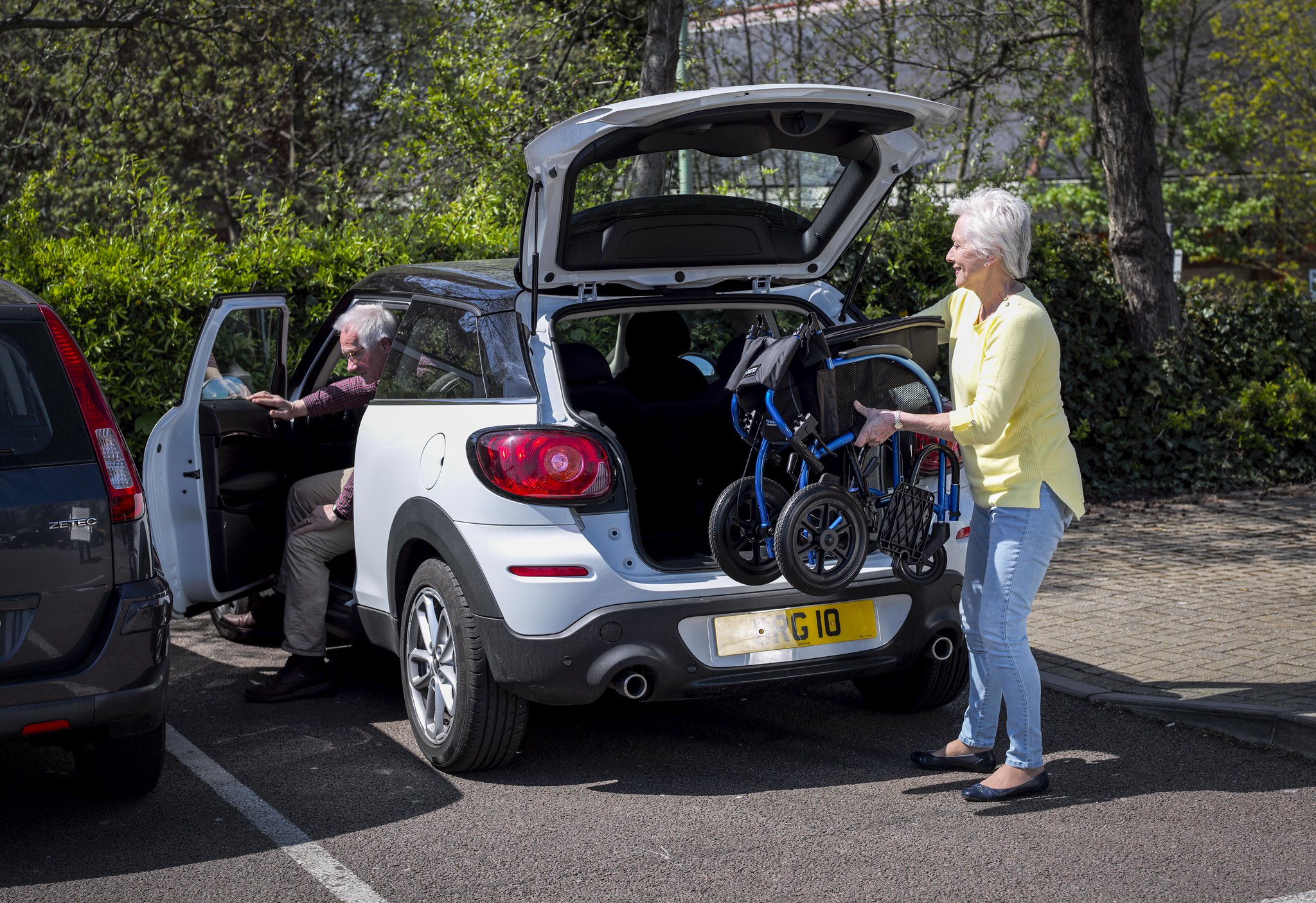 Most items can be collected from our Showroom in Hertford, Hertfordshire. We stock a variety of items to hire or purchase if preferred.
Proudly supplying
since 1989
For over 20 years we have been proud to supply;
Private Customers
NHS and Private Hospitals
Healthcare Professionals
Care and Residential Homes
Training companies
Hotels, travel and leisure companies
Schools, Colleges, Universities and Local authorities